5 Luxury Interior Design Ideas for Your Crystal Cove Home
Posted by Robert White on Sunday, June 12, 2022 at 2:56 PM
By Robert White / June 12, 2022
Comment
As we head into spring and summer, it's always a good idea to spruce up your home. Whether you are looking to move into
Crystal Cove
homes for sale or have already lived in this area for a while, you'll want to tap into the local trends to get your home looking its best. If you're interested in the hottest SoCal interior design choices, here's a quick guide to a few styles and ideas to make your home look brand new in 2022.
Sustainability
A very trendy evolution in recent interior designs is
sustainability
. Designers are using more energy-efficient appliances and lighting, durable and long-lasting materials, and showcasing unique upsell furniture and art pieces.
When 750 designers were surveyed by Apartment Therapy,
97% of them said they often chose to use sustainable materials
, and 93% of them incorporated plants into their designs. So, it wouldn't be a bad idea to head to your local Home Depot or flea market and add some new materials, appliances, and upsells to your home.
As far as 2022 goes in particular, the new hot sustainable material is
rattan
. This is a subset of wicker that comes from Southwest Asia. When used, it's great for neutral color palettes, beachy vibes, and unique accents. Whether you prefer a rattan chair or a bold art piece, this sustainable material makes your home stand out.
Plants are also a great, organic way to transform your Crystal Cove real estate. If you're looking for a lot of low-maintenance plants to accentuate your home, look at plants like the
Philodendron, Hoya, and Devil's Ivy
. They all need minimal water and sun to thrive. Philodendrons are so hardy that some people use them as accent decor for windowless bathrooms in their Crystal Cove homes for sale. Any of these options are a quick way to spruce up your home, adding instant value.
Clean whites are out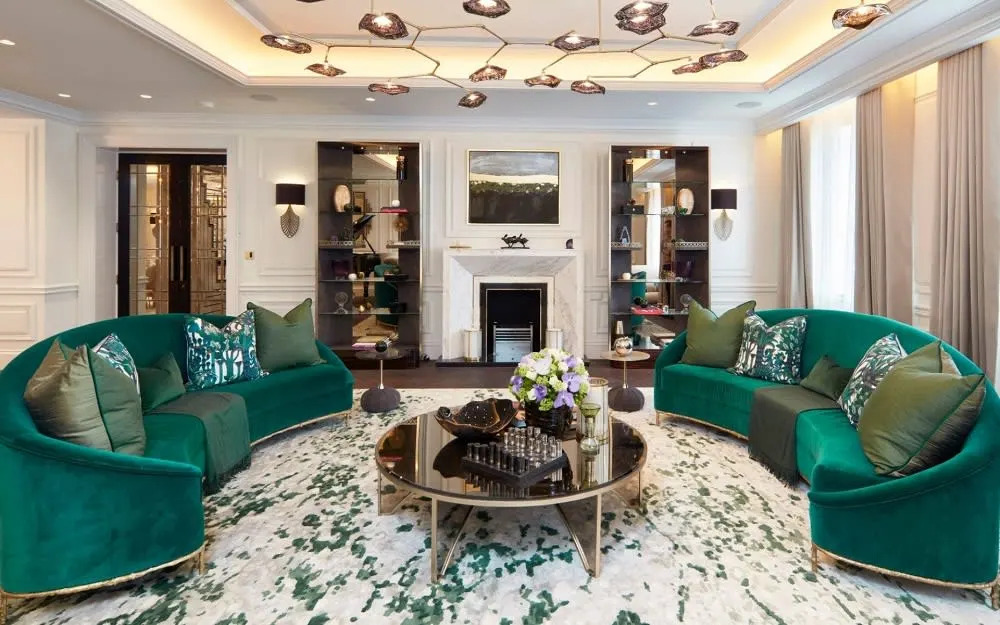 While neutrals are still in full force, designers on the cusp of the hottest designs are all about colors and patterns that pop. Think bold yellows, aquamarines, reds, etc. For example, emerald has recently been named the
number one color choice
of designers currently.
Although non-designers may err on the side of simplicity, clean whites are absolutely out. According to Benjamin Moore,
the color of 2022 is October Mist, a silvery shade of green
. That isn't the boldest color for Crystal Cove homes for sale, but it is much bolder than its predecessors. The other favored color palettes include a span of striking earthy tones. Other favorites in 2022 include dusty reds, pale yellows, comfy creams, and a wide array of natural greens.
If you want your Crystal Cove real estate to feel fresh, this kind of color palette is the way to go.
Textures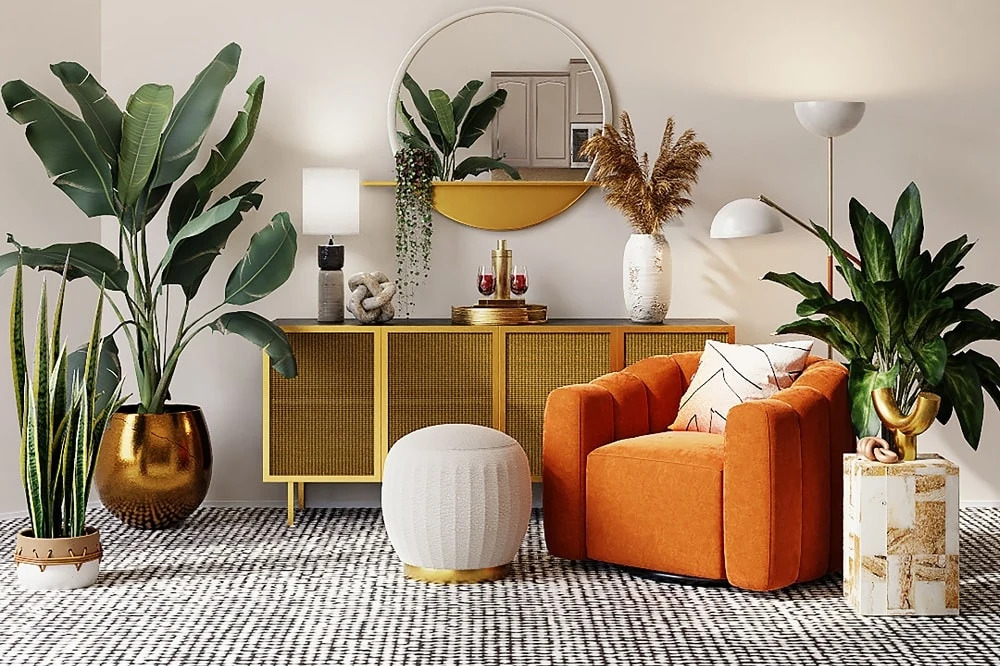 Textures have always been a staple of any trendy interior design, whether you're in California or New York. However, this year those textures have become even more dynamic than before. At first, Crystal Cove real estate was often just filled with
different pillows, art, and home decor
, but now the texture craze is spreading to flooring, walls, ceilings, and even large furniture.
Great, trendy ways to texturize your designs include shelves stacked with
books, layered rugs, woven wall hangings or trellised plants
, and many other one-of-a-kind ideas to revolutionize the look of your home. Whether you go woven, organic, or metal with your contrasts, the important part is getting that lovely overlap in your contrasting bold designs.
Let texture set your home apart from all other Crystal Cove homes for sale.
Multifunctional spaces

One of the most important things you can do for modern Crystal Cove homes for sale is to make each room a little more multi-functional. Over the past few years, making the most of your home has become all the more popular, and the more usable and inventive you get with it, the more thrilling your home will be (for you or future buyers).


If you're looking at small-scale upgrades, simply make sure your home decor is functional. Think hooks for kitchen utensils, simple shelves for books and hobby materials, and
an attractive wooden ladder for holding blankets
. You can get pretty creative with the whole process.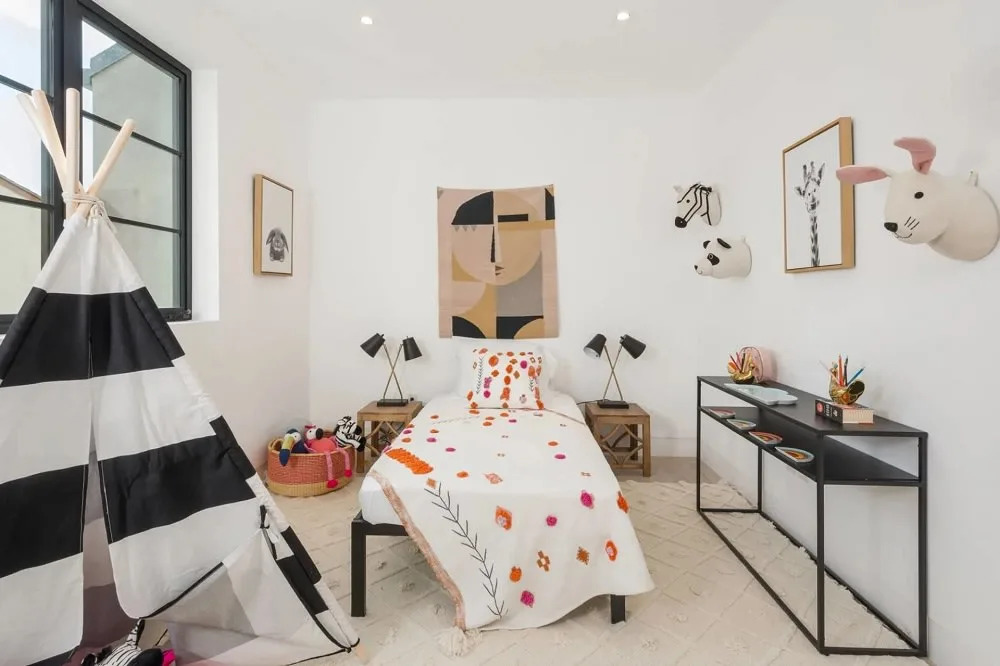 On a larger scale, look at each room. How can you make these rooms more efficient? Can you transform your child's bedroom into a sleep space, play area, and a fun arts and crafts station? Can you buy smaller living room furniture to make room for homework stations, or can you buy a couch that helps convert into storage? Doing
space zoning
, where you split certain parts of a room into different functions, can be really useful in making an efficient space.
Other great ideas include cabinetry that hides an extra table that can be used for your part-time office space or a
coffee table that can transform into a loveseat
when extra seating is needed. At the end of the day, making the rooms in your Crystal Cove real estate trendier is all about innovation and clever design.
Curves and arches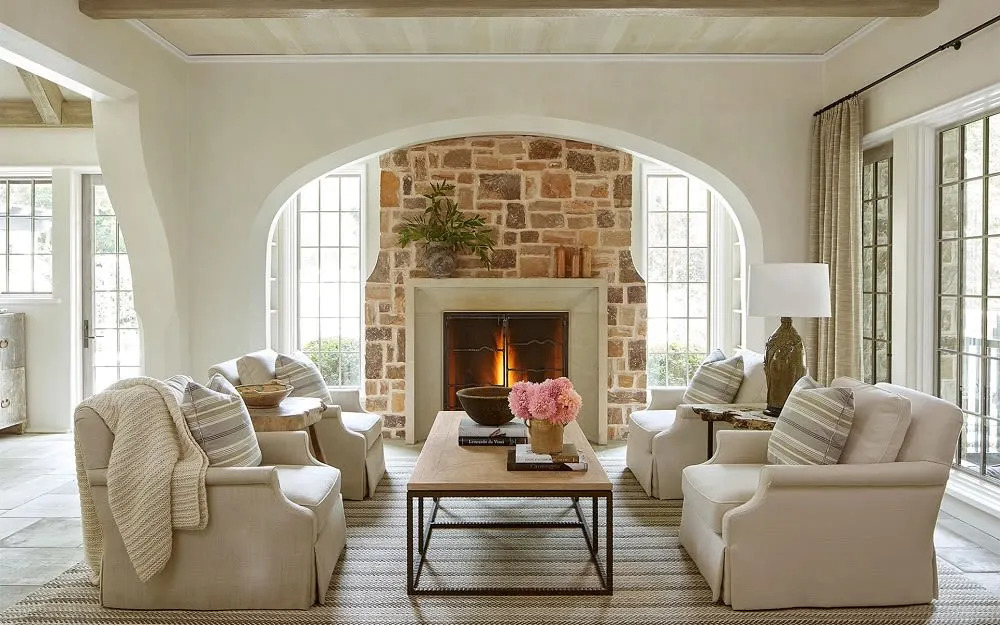 Interested in something new and trendy from the SoCal area that will make your home look inspired and modern? Well, look no further than the new curves and arches craze. For the past few years, the minimalism trend has been all about sharp angles and rectangles. In this case, though, that geometric focus changes to something much more well-rounded.
Some great examples of arched or curved designs in homes include traditional
and
new ideas. From
doorways and ceilings to headboards, shelving, and mirrors
, you can use this arch contrast to add flair to minimalist spaces. AKA, you get to enjoy the plus sides of minimalism without abandoning exciting style.
Search for Crystal Cove homes for sale
Whether you're building or buying Crystal Cove homes for sale, all these changes can be intimidating and time-intensive. If you want an expert opinion, consult a reputable
interior designer
in the Crystal Cove area. When buying and selling Crystal Cove real estate, reach out to trusted local agent
Robert White
for expert guidance and a seamless experience.